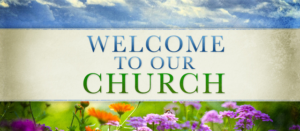 New to our Church or would like to visit?  
Whether you've attended church your whole life or never stepped foot in one before, we know it's not easy visiting a church for the first time. You're not quite sure what to expect. You probably have a lot of questions. What does a weekend service look like? How should I dress?  How long does it last? What about my kids?
Great questions! Here's some information that should help:
What time are the services?
We have four services each Sunday in two locations. Sunday mornings at 8:30am, 10am and noon (Spanish service) at our South Campus (2800 Larson Lane) and 11:30am North Campus 11 (1510 McCray St)
Each service lasts approximately one hour and fifteen minutes. We'd encourage you to arrive 15 minutes early, especially if you have young children. That will give you plenty of time to get your children checked in at the Children's building prior to the service.
How should I dress?
Grace Assembly is a "come as you are" church. We want you to feel comfortable. After all, we are thrilled that you're joining us and we want you to be more focused on who you're worshiping than what you're wearing. In the summertime, it's not uncommon to see people wearing sandals, shorts, and a t-shirt. Most people dress casual though a few still prefer to put on their "Sunday best," and that's fine too! We think you'll fit in no matter how you dress.
What are the messages like?
The most important thing we could say is, we aim to teach the Bible in a way that is engaging, understandable and applicable. Transformation is inseparable from application, so you will find the teaching here always ends in "how does this truth challenge, encourage or guide me right where I am?" In addition, our focus is on God's Word, not the teacher.
What about the music?
Music and singing is just one of the many ways that we worship. At Grace, we are led by a team of musicians and vocalists. We try to be authentic, creative, Christ centered and God exalting worship. We sing many current worship songs. Our worship services are very passionate. We have a huge reverence for the presence of God.
What's available for my kids?
Yes! We offer childcare from infants to 5th grade all three services. We also offer a Jr. High Class after Second Service worship which meets in the Youth Building.
Am I going to be asked for money?
If you are a guest, please do not feel any obligation to give. We believe giving is an act of worship wherein those who have a personal relationship with God through Christ, give regularly and generously in response to God's gracious gifts. If you would like to give into the offering you're more then welcomed too but don't feel obligated.