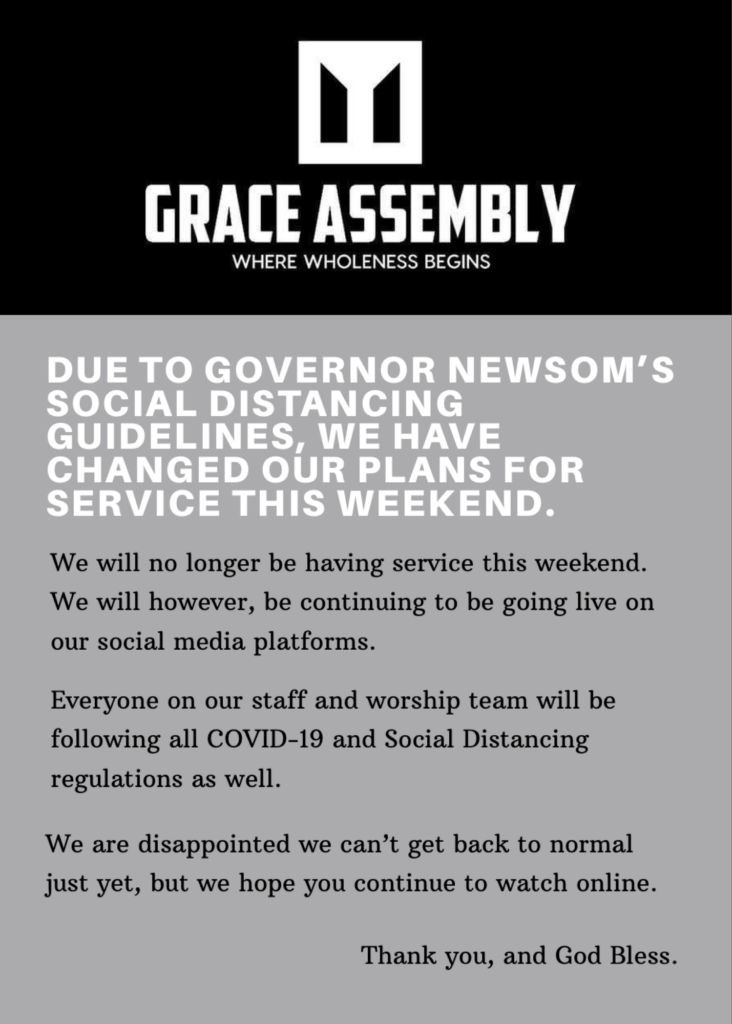 If you're not already on our texting list, please contact our number at (661) 475-5055 to stay connected. Thank you.
We're excited to meet you!
Here at Grace, we invite you to come as you are! By the grace of God, we are all here today.
We love you! We are praying for you and we hope to see you soon!